June 27, 2023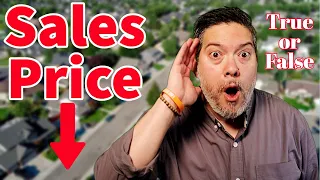 This is the Knoxville Real Estate Market Update for May 2023 where I discuss the real estate market data for the US Economy and then end the video talking about the local housing market stats for Knoxville Tn.
Are we going to have a recession? Is the bottom falling out of the real estate market? OR is it all hyped up by the media to create panic and to get views?
I give you my opinion and to be frank and upfront....I don't think you have anything to worry about. Yes there are drops in numbers but when you're coming off of historicly record high real estate numbers are we really seeing a failure in the economy or are we just going back to normal? Watch the video for the real estate market to find out.
Read On