---
Normally, at least in Knoxville, Tennessee, people are looking for homes with space. In pandemic times, space has taken on heightened importance to homeowners. Sometimes, more actual space simply isn't possible, whether because it's unaffordable or simply impossible due to property constraints. But there are ways you can help your Buyers and Sellers make rooms look bigger and feel like they have more space. Here are a few suggestions.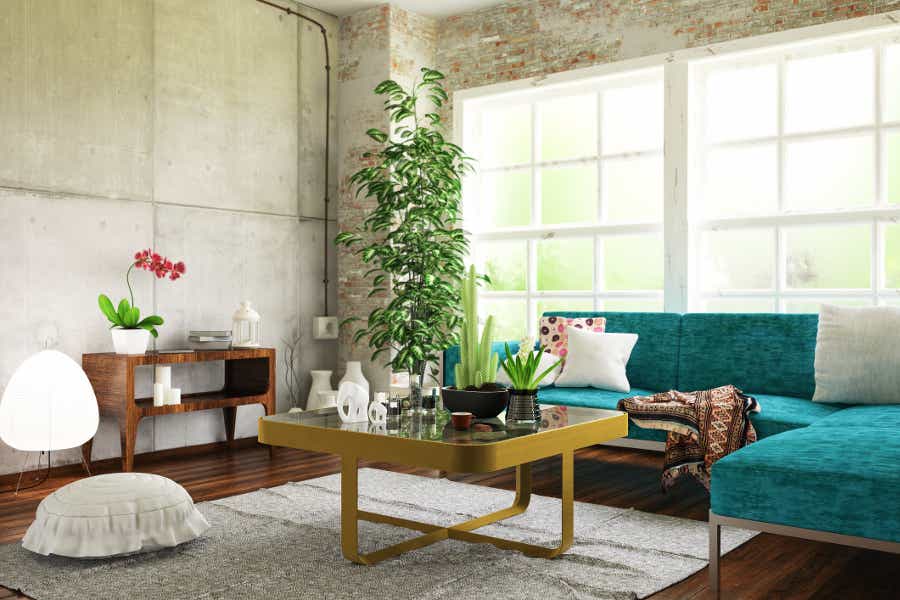 1. Add plants
Complementing the indoor space with elements of the outdoors is a great way to make rooms look bigger. Tall plants can do double duty by bringing the spaciousness of the outdoors inside and by focusing the eye upward. This illusion of height can make rooms feel more spacious.
Adding plants can also reduce the feeling of claustrophobia. In addition to reminding homeowners of the outdoors, plants are good for homeowner health. They can reduce stress and increase productivity. When your clients feel less stressed and more productive, it can make rooms feel bigger.

2. Go big with wall art and mirrors

Tasteful illusions are a classic way to make rooms look bigger. One way to create the illusion of space is to include a large piece of wall art. Large pieces of wall art can reduce the feeling of clutter and add a feeling of spaciousness, especially if it uses lighter colors and plenty of white space.
Another way to create the illusion of space is by hanging mirrors on walls. Mirrors are an excellent way to make rooms look bigger because they reflect both light and surroundings. So, rather than looking at a blank wall, which acts as a boundary, your Buyers and Sellers see other surroundings. This makes the room look more open and spacious than it is.

3. Focus on height and flow

Making rooms look bigger is often an exercise in forcing the eye to focus on the room thoughtfully. You can achieve this by including elements that force the eye to look both upward and outward.
For example, to force someone's eye to focus upward, you might include a tall bookshelf. A tall bookshelf shows people that there's space above to allow it to exist there at all. That makes the room feel more open.
Another example: You can force the eye to look outward to make it feel larger by placing items logically on or near walls. For instance, you might include a large painting or portrait on one side of a window and a mirror on the other side. This encourages the eye to move from one end of the wall to the other while providing outlets of space (e.g., the reflection of the mirror or the outdoors behind the window) rather than boundaries (i.e., the wall itself).

4. Paint it white (mostly)

Though white walls may not provide the same wow factor as some color palettes, they can definitely make rooms look bigger. Like mirrors, white walls make rooms look bigger because of their reflective qualities. White walls are especially good at making rooms look bigger when those rooms have a lot of natural light.
If the idea of a stark white seems too plain, you can always choose shades of white instead. There are lots of different kinds of white, which means you have several options!

5. Keep it simple by avoiding clutter

To make rooms look bigger without knocking down walls, you have to create the illusion of space. Obviously, that means you'll want to minimize clutter as much as possible.
A good way to avoid clutter is by sticking to a theme. If the colors and items within a room are too bold or numerous, respectively, it can be overwhelming. Instead of trying to fit as much art on a wall as possible, use just one or two pieces on one wall, for instance.

Hey, jump over to my November Market Update and 2021 Real Estate Forecast. Thanks for checking out my blog post or watching the video over on YouTube. If you're thinking of buying or selling in Knoxville, Knox County, Loudon County, Blount County, Anderson County, Sevier County or anywhere in East Tennessee, I'd love to help you out. Give me a call or create an account, leave a good phone number, and I'll be calling you.
Have a great day.